Using our durable plastic profiles
Our recycled plastic profiles have a wide range of functions and can therefore be used in a variety of ways. Our standard range includes U profiles, angle profiles, chambered and box profiles, and flat strips and ventilation profiles. Each profile has its own function. Examples of uses for our profiles include: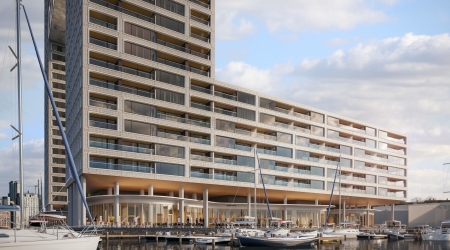 Finishing seams and transitions;
Protecting and strengthening edges and corners;
Installation of windows and frames;
Cladding walls and ceilings;
Connecting two walls.
Our EcoProfiles are produced from recycled rigid PVC (Polyvinyl Chloride) without plasticizers. Rigid PVC profiles are widely used in construction, greenhouse construction, retail stores and are incorporated into cable tray systems and ventilation systems.
Characteristics of rigid PVC are:
Max. usage temperature approx. 70° C
Good to excellent impact strength
Self-extinguishing
Weatherproof
Relatively high E-module
Highly suitable for co-extruding
In addition to our standard stock profiles, we also have extensive experience producing customer-specific profiles by EcoProfliles, which we call technical profiles. At EcoProfliles, we run and manage everything ourselves. We have our own mold shop and produce everything in-house, where our passionate professionals always take your needs and objectives as the starting point.