Custom made recycled profiles
In addition to our standard stock profiles, we can also develop and produce custom-made plastic profiles. We specialize in the entire production process from A to Z, from the initial profile request to delivering your plastic profile. We develop and produce plastic profiles in various thicknesses, lengths, and shapes, and the addition of additives makes it possible to supply these profiles in different colors as well. Like our standard stock profiles, our technical profiles are also produced from hard PVC (polyvinyl chloride). All our EcoProfiles consist of a minimum of 25% recycled hard PVC, and this percentage can be increased to fully recycled hard PVC (100%).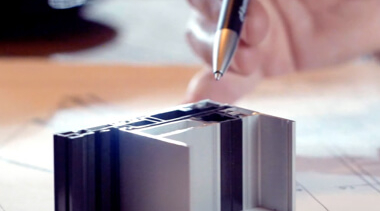 The production process

The production process starts, of course, with a plastic profile request, and we always strive to work on this with you, our customer, as closely as possible. The result is an optimal product. The process is as follows:
Fase 1: Klantvraag
The process starts with our customer's specific plastic profile request.
Fase 2: Solution
We have a technical team comprised of product developers, technical draftsmen, engineers, and more. Our technical team starts with designing and developing a prototype. After a joint inspection with the customer and receiving the order confirmation, we begin designing and producing the mold.
Fase 3: Sample
Our tool shop designs and produces the mold. It then goes to production, where a test extrusion is created. After this, the prototype is sent to our quality control department, which checks whether the profile meets all the requirements and wishes.
Fase 4: Start of production
We start production as soon as the quality control department approves the prototype. We do this with our state-of-the-art machine park with more than 35 extrusion lines. We can also upgrade your plastic profile as desired with different types of finishings, such as:
Application of Renolit foil or hot stamp foil
Cutting and/or sawing to size
Custom punching
Application of adhesive tape
Custom packaging
Contact us now